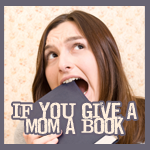 I didn't realize what a find this book was. I'm sorry we have to take it back to the library.
The book:
Martimus at Midnight
by Alina B. Clein

Why is it so great?
It's about our museum. The one we visited a few weeks ago. We could actually relive this book . . . kind of.
See?

We got to jump into the delightful story. Except when we went, Martimus was pretending to be asleep. Just wait until the museum closes. That is when the magic happens and Martimus turns on the museum lights.
I don't know much about rhyme or meter (my college education escapes me) but the storyline glides off your tongue melodically as you read the story aloud. It is a delightful dance of words and watercolor as you glide and twirl through the story.
Next time we go to the Children's Museum, I want to take this book with me and find all of the different animals and exhibits that are painted in the pictures throughout this book.
We have read this book multiple times and in many places. It travels from room to room in our house. I keep renewing this book. I don't want to give it up.
If you live in Indianapolis . . . this is a MUST read for you!
What did you read this week?
If you don't know what a Sustaining Book is check out my first blog post on this topic,
If You Give a Mom a Book
.
Some things that you could discuss in your blog post would be:

What is one book that stood out to you this week?
What was the title of the book, and who were the author(s) and illustrator(s)?
What conversations did it spark between you and your child?
Did the book come up randomly in conversation at some point causing your child to create an application on their own?
Set the scene—where did you sit?
Did you have anything yummy to eat or drink while reading?
Was music playing?
How did reading together help your day?
What was the story about?
Did you like the illustrations?
What was your favorite part about snuggling?
Why was your book a Sustaining Book?
Guidelines
Link up 1x a week. My goal is to post every Friday.
Pick one book—your favorite book from that week.
Use any one of the suggestions I listed above to include in your post.
Grab my button on the sidebar to compliment your blog post.
Enter the exact blog post address in Mr. MckLinky!
Leave me a comment that you linked up!
I can't wait to read about your
Sustaining Book
!